Bottle-nosed Dolphin at Chanonry Point in the Moray Firth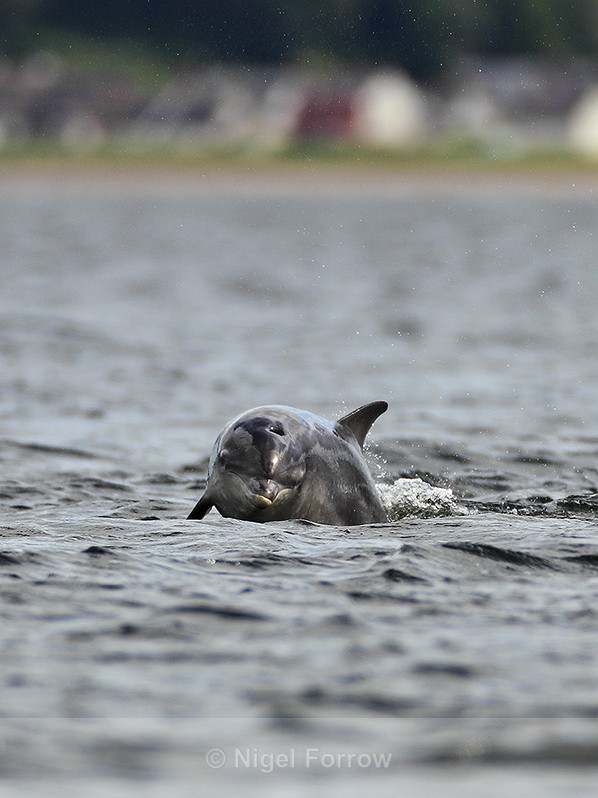 Chanonry Point, near Fortrose, Moray Firth, Scotland (August 2011)
This is a view across the Firth from Chanonry Point to Ardersier.
The best times to see the Dolphins are generally reckoned to be at low and high tide with the former being the most favoured. Tide predictions for the Moray Firth can be obtained from the
Admiralty EasyTide
website. The above image was taken close to high tide.
For more information on this species see the following links:
IUCN Red List of Threatened Species / Tursiops truncatus
Wikipedia / Common Bottlenose Dolphin
Shooting Time 12:13
Tv(Shutter Speed) 1/2000
Av(Aperture Value) 4.0
Exposure Compensation -1/3
ISO Speed 100