Close-up view of the Quiraing, the Needle and the Prison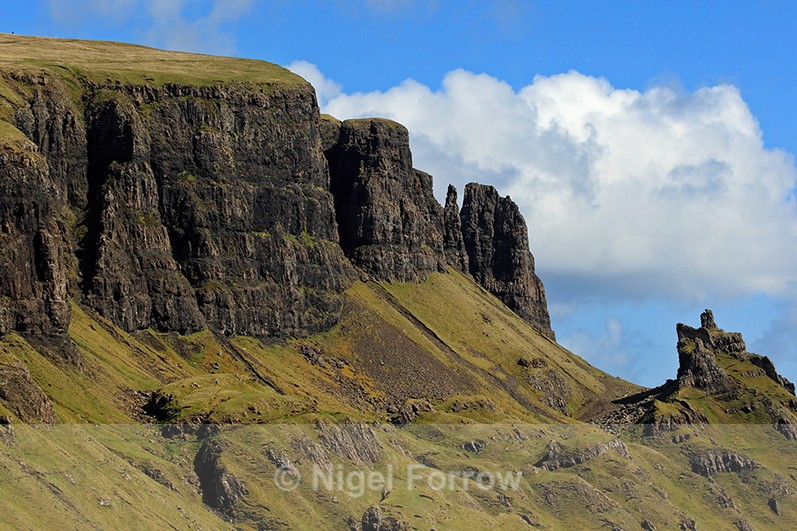 Isle of Skye, Scotland (May 2009)

The spectacular Quiraing is a rock face, formed by a series of landslips, on the eastern edge of Meall na Suiramach (543 m) which is part of the Trotternish Ridge. The name Quiraing (Cuith-Raing in Gaelic) comes from the Norse kvi and rand which means round fold. A flat elevated plateau called The Table is hidden within the fold. The Table is believed to have been used to hide cattle from Viking raiders. The Needle, a 37 m high rocky pinnacle, is visible just right of centre in the picture. The Prison is a rocky outcrop on the far right of the image.