Archway near Vung Vieng fishing village, Vietnam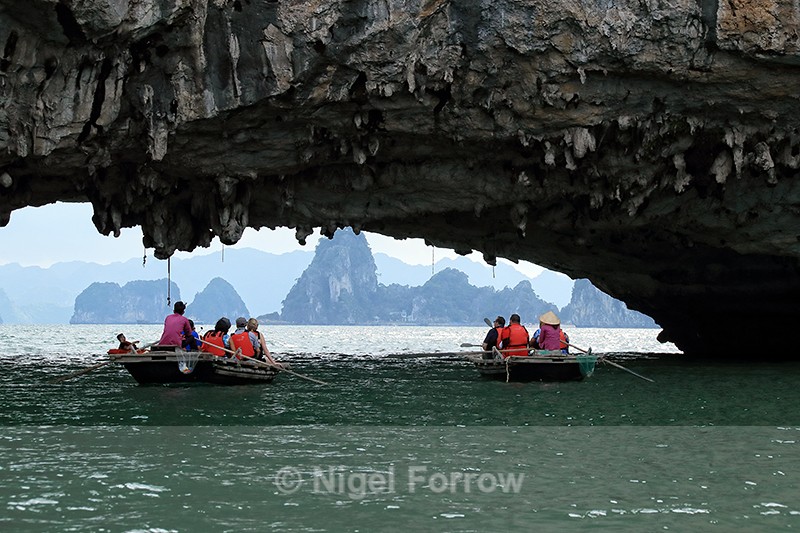 Vung Vieng fishing village,
Ha Long Bay
, Vietnam (August 2017)
Ha Long Bay has been designated as a UNESCO World Heritage Site. The bay contains thousands of small limestone islands and is a popular one- or two-night boat trip departing from
Ha Long
. Our 4-hour transfer to Ha Long boat dock from Hanoi was organised by
Hanoi La Siesta Hotel & Spa
. We took a one-night trip on a
Signature Cruise
boat. There was the opportunity to visit Vung Vieng fishing village and a nearby pearl farm via small boats rowed by local women.
Shooting Time 15:48
Tv(Shutter Speed) 1/400
Av(Aperture Value) 11
Exposure Compensation -1/3
ISO Speed 2000
Latitude 20 50 6.5 N
Longitude 107 09 38.9 E
Altitude 40.40m