The very latest image uploaded is displayed below. Other recent uploads can be viewed on the
Latest Images
page while popular pictures can seen on the
Most Viewed Images
page.
LATEST TRIPS!!
ICELAND - East Fjords (June 2017)
ICELAND - Selfoss, Jokulslaron & Lake Myvatn - Subarctic Birdlife trip by
Natures Images
led by
Danny Green
&
Paul Hobson
(June 2017)
THE BIG CAT SANCTUARY
, Smarden, Kent (April 2017)
COSTA RICA - Juan Castro Blanco & Piedras Blancas National Parks (January / February 2017)
PANAMA (August / September 2016) - Gamboa (including Pipeline Road), Boquete & Bocas del Toro
SCOTLAND (August 2016) including
Rothiemurchus
Ospreys and Chanonry Point (Moray Firth) dolphins
HELP!!
I've added a page for
unidentified birds
which I've encountered abroad. Let me know via the Contact page or
email
if you can identify the unidentified! Also please help me by correcting any misidentified species or otherwise incorrect information. Many thanks.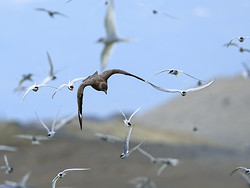 Gallery