Lake Louise early morning reflection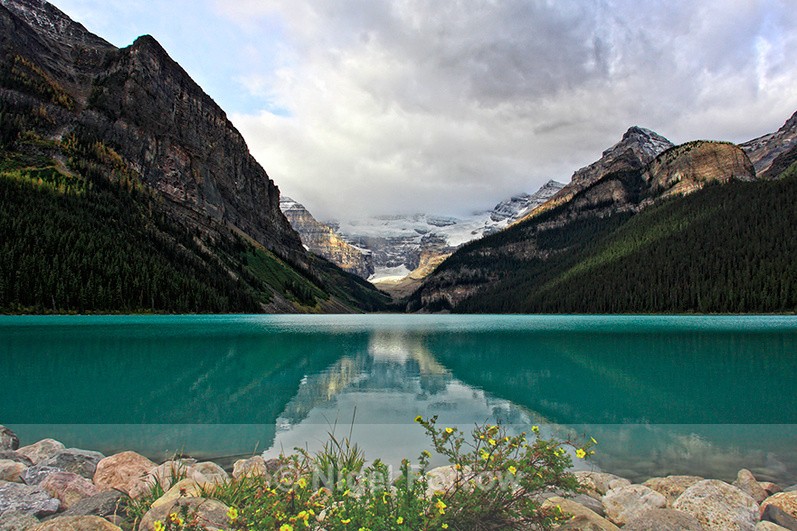 Lake Louise,
Banff National Park
, Alberta, Canada (September 2007)
The left hand mountain is Mount Fairview (2745 m) named for the view from its summit. The first ascent of Mount Fairview was made in 1893 by Samuel Allen and Walter Wilcox. The centre of the picture shows Mount Victoria (3464 m) with the Upper and Lower Victoria Glaciers. Mount Victoria was named after Queen Victoria and was first climbed in 1897. The right hand peak is Mount Whyte (2983 m) named in honour of Sir William Whyte, a vice-president of the Canadian Pacific Railway. Just below Mount Whyte is Big Beehive which has a rounded summit.