Loch Scavaig from Elgol, Isle of Skye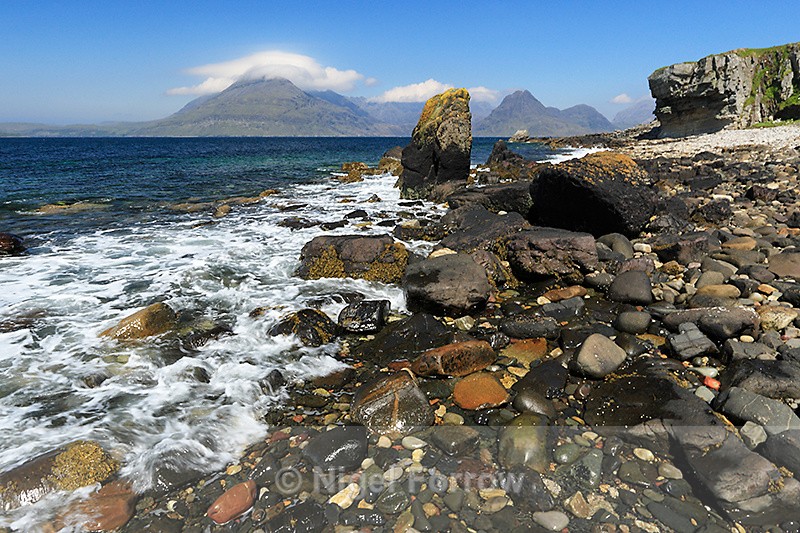 Isle of Skye, Scotland (May 2009)

The peaks Ghars-bheinn (895 m) and Sgurr na Stri (497 m) are clearly visible. Lochs na Cuilce and Coruisk lie between these peaks. A boat trip can be taken from Elgol across Loch Scavaig to Loch Coruisk.