View from Cairn Gorm Mountain towards Loch Morlich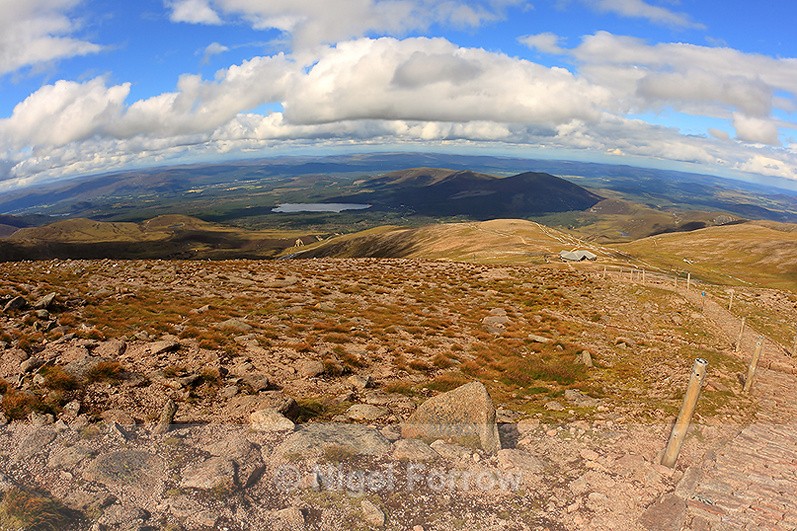 Cairn Gorm Mountain, Cairngorms National Park, Scotland (August 2011)

15 mm fisheye, 1/50 sec, f22, EV -1/3, ISO 100

The path on the right leads down from the summit (1245m) to Ptarmigan station which can be reached by funicular railway from the Ski Centre. Loch Morlich is clearly visible surrounded by Glenmore Forest with Aviemore in the distance. The small hill to the left of the Loch is Airgoid-meall (644m). Lochan Dubh a Chadra, a small tarn, can just be made out in front of Airgoid-meall. Castle Hill (728m) and Creag a Chalmain (787m) lie to the left of Airgoid-meall. The hill in shadow to the right of Loch Morlich is probably Meall a Bhuachaille (810m).