The Quiraing, Isle of Skye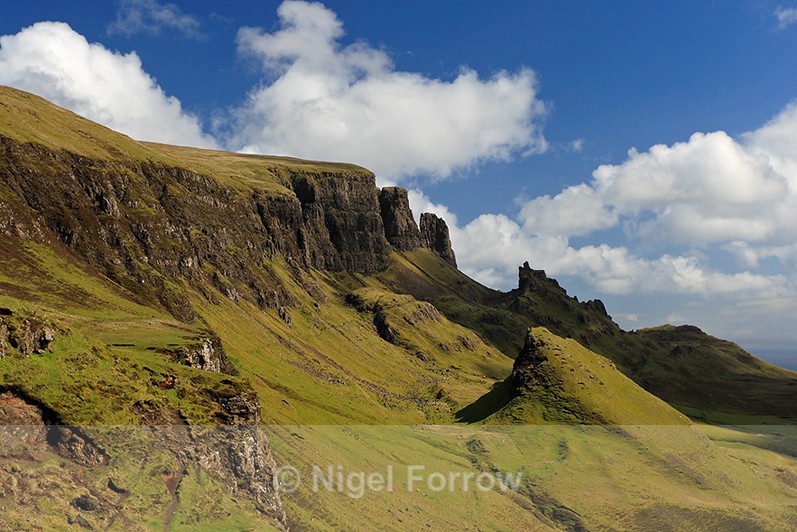 Isle of Skye, Scotland (May 2009)

The spectacular Quiraing is a rock face, formed by a series of landslips, on the eastern edge of Meall na Suiramach (543 m) which is part of the Trotternish Ridge. The name Quiraing (Cuith-Raing in Gaelic) comes from the Norse kvi and rand which means round fold. A flat elevated plateau called The Table is hidden within the fold. The Table is believed to have been used to hide cattle from Viking raiders. Other named features are the Needle, a 37 m high pinnacle, and the Prison (the rocky outcrop in shadow to the right of the rock face).