View from Folaldafoss towards Berufjordur, Iceland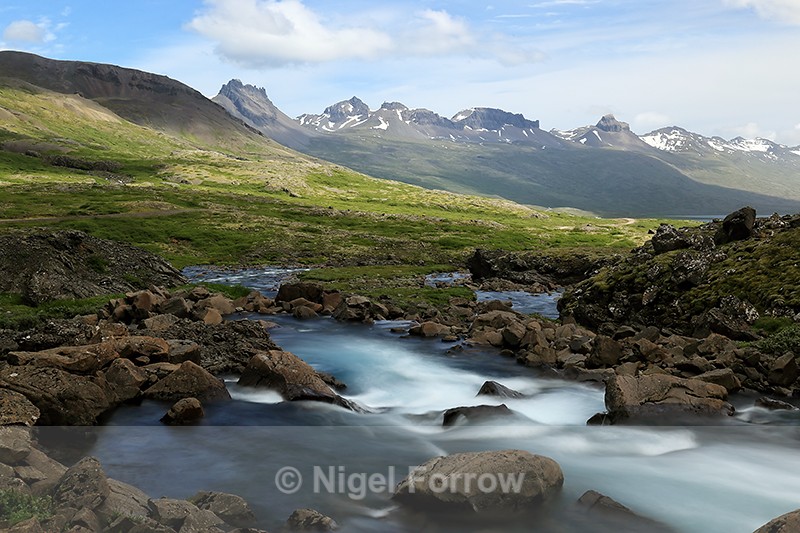 Folaldafoss, Iceland (June 2017)
This is a view from Folaldafoss towards the mountains on the north east of Berufjörður.
Folaldafoss is one of the lesser known of many waterfalls in Iceland but is well worth a short detour on the 939 off the main ring road in the east. For example, Folaldafoss does not appear in the Wikipedia
List of waterfalls of Iceland
.
Shooting Time 14:23
Tv(Shutter Speed) 4
Av(Aperture Value) 16
ISO Speed 200
Latitude 64 48 15.0 N
Longitude 14 33 32.5 W
Altitude 55.90m