Grizzly Bear waiting at the top of Brooks Fall for jumping salmon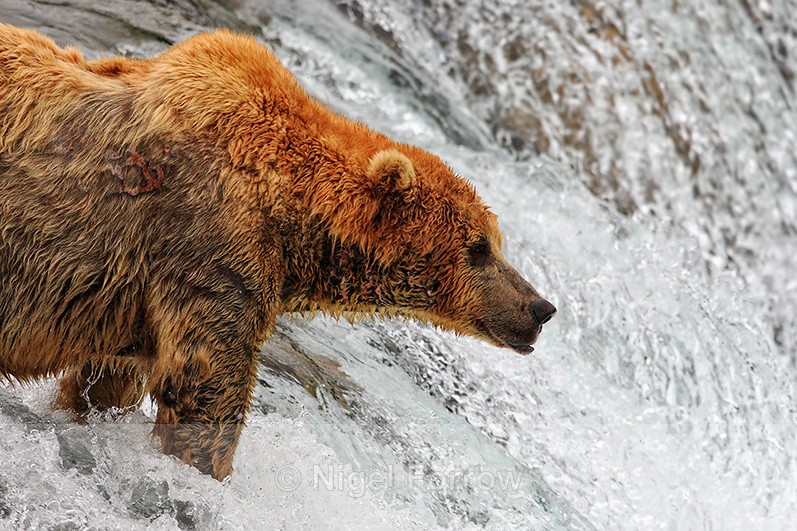 Brooks Falls,
Katmai National Park
, Alaska, USA (August 2008)
I never managed to get the classic shot of a bear with an open mouth and a leaping salmon together.
Click
here
for information on bear viewing at Brooks Falls. A minimum of an overnight stay at Brooks Lodge is recommended for the best viewing opportunities.