Grizzly Bear fight at Brooks Falls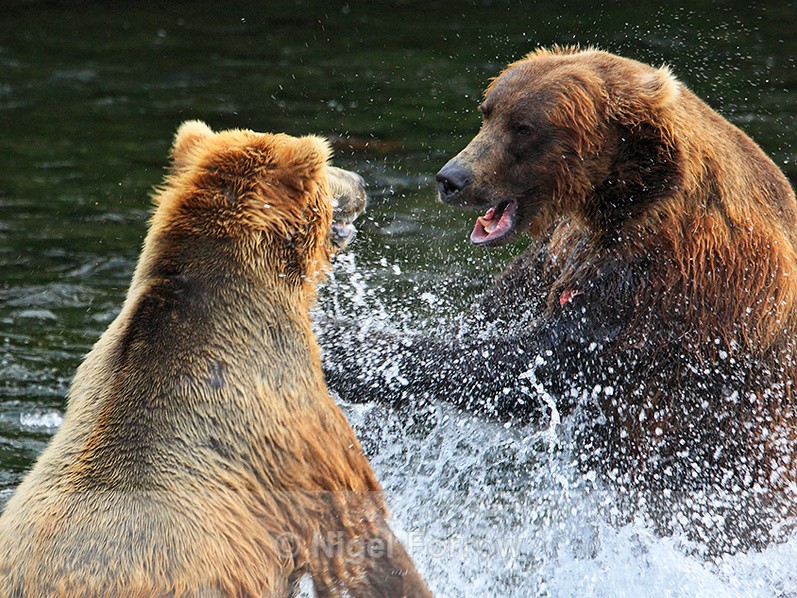 Brooks Falls,
Katmai National Park
, Alaska, USA (August 2008)
One of the regular confrontations over the prime fishing spots at the Falls.
Click
here
for information on bear viewing at Brooks Falls. A minimum of an overnight stay at Brooks Lodge is recommended for the best viewing opportunities.