Grizzly Bear moving into position at the top of Brooks Falls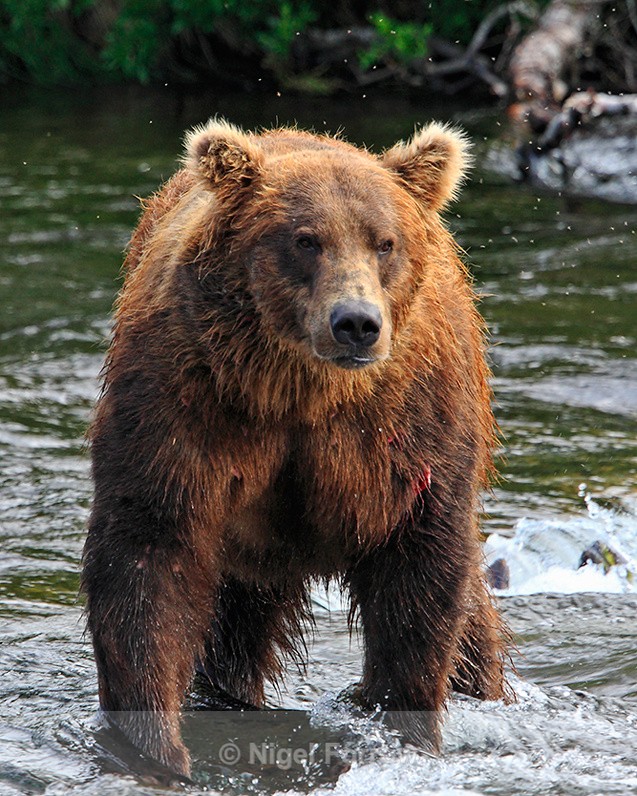 Brooks Falls,
Katmai National Park
, Alaska, USA (August 2008)
One of the prime fishing spots is at the top of the Falls where the bears try to catch jumping salmon.
Click
here
for information on bear viewing at Brooks Falls. A minimum of an overnight stay at Brooks Lodge is recommended for the best viewing opportunities.